I want to commend Daman and his daughter Diya for the wonderful initiative that they have undertaken to do charity through food. COVID19 has seen many communities made vulnerable, particularly non-permanent migrants and international students. I know personally the ongoing support Daman has provided to these communities through DDs Kitchen food charity.
DDs Kitchen show is a unique concept in itself with the father and daughter duo and instills values of giving and benevolence in children from early years as well as learning the wonderful craft of cooking.
I wish DDs kitchen food Charity and cooking show all the very best for ongoing success.
Molina Swarup Asthana
Principal of Swarup Asthana Lawyers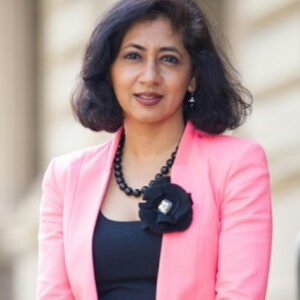 I would like to take this opportunity to acknowledge and thank Diya and Daman for the tireless work they have been doing to educate, entertain and support our school community during this lock down period.
Each week they have been producing and sharing recipes on their cooking show that has not only tantalised the taste buds of viewers but also inspired a whole new generation of cooks and chefs.
This Dad and Daughter combination shows all of us novices out there how to turn home ingredients into mouth-watering works of art.  From their homes families have enjoyed being taught how to cook everything from cheesy asparagus to pizza to tandoori chicken.
Their generous community spirit is also evident through the work they are doing to provide countless number of meals to those in need during these difficult times.
We are so appreciative of their efforts and are thankful to have them as a family here at Kew Primary School.
Pete deWacht
Principal
DD's kitchen is a great initiative which has had a great impact on people's mental health in a positive way. Great work
 Richard Warneke BCom/LLB
Managing Director

It's my absolute pleasure to recommend Daman Shrivastav for the wonderful community service work that he provides for minority groups in our community during these challenging times. Daman's initiative of developing the Dad and Daughter program demonstrates how he is perpetuating humanitarian values and principles to a younger generation and the wider global community.
Daman and I have been colleagues at Box Hill Institute for just over 10 years. During this time his knowledge and expertise of cookery from all over the globe has provided a huge advantage to our Institute and his students, who are the beneficiaries of his skills.
Along with his undeniable talent, Daman has always been an absolute joy to work with. He is a true team player, and always manages to foster positive discussions and bring the best out of other employees.
Without a doubt, I confidently recommend Daman as a dedicated and knowledgeable employee and a  person with strong family and community values.
Rose
Rose Wake PhD Candidate Monash University, M.Ed, GCTT,GCER.
Academic Course Manager
Bachelor of Community Services
Higher Education
DD's Kitchen is a fantastic story, dad and daughter Daman and Diya teaming up in Melbourne during the COVID 19 lockdown producing a cooking show to inspire families and children to cook together, then donating the prepared food to the homeless and members of our community that need a hand. They soon realised how many people were struggling and DD's Kitchen as a social enterprise was born with a vision to help as many people in need as possible. I encourage the hospitality / foodservice Industry and the wider community to support this great initiative, help them to help others to make someone's day"
Mark Sweeting
General Manager RATIONAL Australia
President – Les Toques Blanches
Vice – Concielle de Culinnaire – La Chaine Des Rotiseures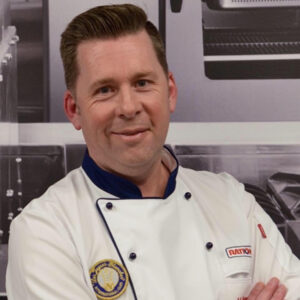 I would like to take this opportunity to endorse and support DD'S kitchen who during these tough times have been committed to help the wider community and assist them with nutritious home cooked meals.
Daman and DDs kitchen have passion, pride and love to help others volunteering their time and knowledge with dd being at centre stage.
Regards
Mark Weatherley
Director
Past President – Les Toques Blanches
Member –Australian Institute of Technical Chefs